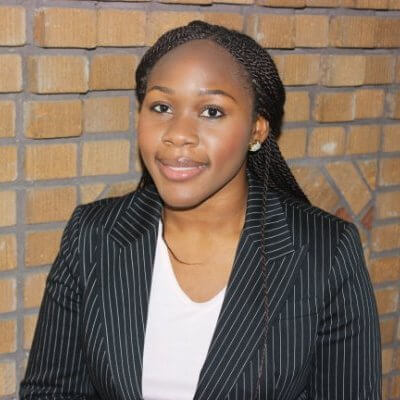 MBA Prep 2016
New York University – Stern School of Business (c/o 2018)
University Of Pennsylvania (c/o 2008)
On Friday, April 24th 2015, over 300 young professionals from all over the country gathered at PepsiCo-Frito Lay's Plano, TX headquarters for the MLT MBA Prep Class of 2016 Kickoff Seminar. The room was electric, and filled with an infectious enthusiasm and positive energy. Without a doubt, I was surrounded by greatness—beautiful young leaders from diverse backgrounds who were working in various industries from energy to education. We all gathered for a common purpose—we aspire to attend business school and advance our careers.  My first impressions were "Wow! What a blessing to be part of this amazing organization." I had participated in MLT's Career Prep Program in 2011, but this time it was different. I was more mature, confident, and open-minded. I came into MBA Prep seeking to make genuine connections that would hopefully lead to life-long friendships. I'm glad to say that throughout the weekend, I connected with several amazing individuals and truly had a blast.  For example, I had dinner on Saturday night with a teacher, two entrepreneurs, and an engineer. We discussed our interests, current jobs, and business ideas over some delicious Dallas barbeque. Earlier that day, I met three people who aspired to be presidents of their native countries: Nigeria, U.S., and Colombia. I made sure to introduce myself to the next president of my homeland, Nigeria, and I offered to be part of his presidential campaign one day (Speaking it into existence!).
All I can say is that everyone was truly impressive! With that being said, one of the important lessons I took away from the seminar was that I have to be proud of my life narrative. Ram Krishnan, the SVP and Chief Marketing Officer of Frito Lay North America, mentioned this to us during his talk and this was a consistent theme reinforced by the MLT coaches and alums. It is easy for us to compare ourselves to each other and feel like we need to say what we think other people want to hear, but what we must remember is to be ourselves and to own our life stories. Remember, no one can be a better you than you can! This is something that I would encourage all of us to remember as we write our essays and go through the application process. Yes, this process will force us to be introspective and to dig into some personal and tough times in our lives. Yes, it might be overwhelming and scary at points, but at the end of the day, I'm excited to look back a year from now and know that it was all worth it.