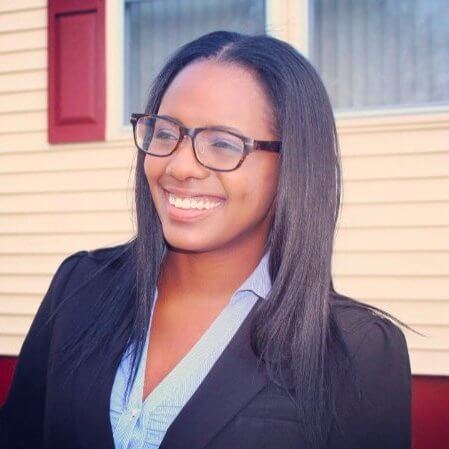 I walked away with more refined goals, renewed passion, great contacts, and increased focus.
MBA Prep 2016
Stanford University – Graduate School of Business (c/o 2018)
Columbia University (c/o 2012)
The weeks leading up to the MLT MBA Prep Kick-off seminar brought about a variety of feelings. However, at the end of the seminar, I walked away with more refined goals, renewed passion, great contacts, and increased focus. Here's what I found to be the nine most impactful takeaways from the kick-off seminar:
Coaches are invested. It was extremely refreshing and reassuring to see the coaches were just as invested as we were in us reaching our goals. Seeing the previous MLT MBA Prep alumni interact with their coaches reaffirmed the fact that they are all in and the result is a rewarding relationship. Hearing a few of the coaches talk about why they are passionate about what they do, highlighted the idea that the reason they are so committed is based on a deeper level of investment that is directly in line with their personal beliefs and passions.
What makes you come alive? A quote that has resonated with me lately is, "Don't ask yourself what the world needs; ask yourself what makes you come alive. And then go do that. Because what the world needs is people who have come alive." One thing the kick-off seminar helped me do was identify the aspects of my current job and goals that make me come alive. It's interesting to analyze which sessions get you excited to participate, which CAG table you're most excited to sit down at, or even which aspects of your job or goals do you mention first when networking with fellow classmates. I walked away with a renewed sense of what makes me passionate.
The power of diverse skill-sets. A mentor of mine once told me there are people who know everything and there are those who know how to assemble the people who know everything – both are equally as valued.  Master integrators are people able to find others with depth in various areas to help them in the spaces where they're not as skilled. Every fellow brings a unique skill set that is extremely helpful in strengthening his/her candidacy for business school. Having someone without an engineering background review my resume was extremely helpful as it forced me to express the impact of my engineering-based work in a way that can be understood and appreciated by people from other backgrounds.
Everyone has a story. During the session around "Defining Your Passion," there was a moment when I realized every single person in the room had a story.  Hearing other people's stories was nothing short of inspirational, and it made me more open to sharing my own. At first, it might seem as though sharing your story with others can be difficult.  However, sharing your story helps you own it. Your actions will mimic what you begin to articulate to your fellow classmates and might help you dissect portions of your story you didn't realize shaped the person you are today. I hope the fellows continue to learn and share stories in a way that helps everyone maintain a sense of dignity and own what may seem to be the infinitesimally small portion of the world in which we represent.
Your network is your net worth. During the networking session with my fellow classmates, I learned there were people from different fields who could make introductions to key people across a variety of industries. While understanding how networking grows exponentially, the value of my class is priceless.  People are our greatest resource and I look forward to walking away from this program with a powerful network of people going on to do phenomenal things.
No one has done it alone. It probably takes a village to raise an MBA Prep class.  Seeing the network of people and resources, I understand that I'm not in this alone. The coaches really emphasized the idea of being in this journey along with your other fellows, and I appreciated it. There's infinite value in being able to share the same concerns, questions, and emotions with people around you who can relate.
Lift as you climb. Everyone wants to help each other. Although everyone has their own unique goal, there was a culture of wanting to help fellow classmates in any way possible, whether that be introductions to people at various companies, GMAT studying tips, or helping to identifying personal gifts.
Have fun.  Although getting into business school is going to be a very serious and introspective journey, people weren't allergic to the idea of having fun during the process. Having fun with my fellow classmates was a perfect opportunity for me to get to know them in different ways and develop closer bonds.
Everyone is here for the same purpose. There's a great deal of power in the idea of people coming together for a unanimous purpose. Although there were people at the seminar from all walks of life, we were able to find a connecting point – increasing the number of minorities who go to business school and then move forward to make their aspirations a reality.