MLT Ascend Supports 5th Annual KIPP Alumni Summit
By: Theresa Atta, Associate Director, Ascend College Program
This past weekend, I was honored to take part in the 5th annual KIPP Alumni Summit (KAS) hosted by KIPP Through College NYC. This day-long convening was abuzz with energy as over 200 college students and young adults converged at the Hunter College Silberman School of Social Work for networking, career panels, and social advocacy training. The students learned "the real deal" about what it takes to pursue a career in a variety of industries including finance, law, media, education, and the arts.
I was excited to volunteer time with KIPP alongside a number of MLT Rising Leaders who serve as Ascend coaches.  The MLT Ascend College Program is a college success and career preparation program whose coaches are young career professionals who have successfully graduated from an MLT program. With over 300 coaches and scholars located across the country, it was a great opportunity for some to connect again in person. In addition to sharing their knowledge and experience in the large group Industry Networking session, the coaches answered targeted questions about their experience as successful alumni of the MLT Career Prep and MBA Prep Programs.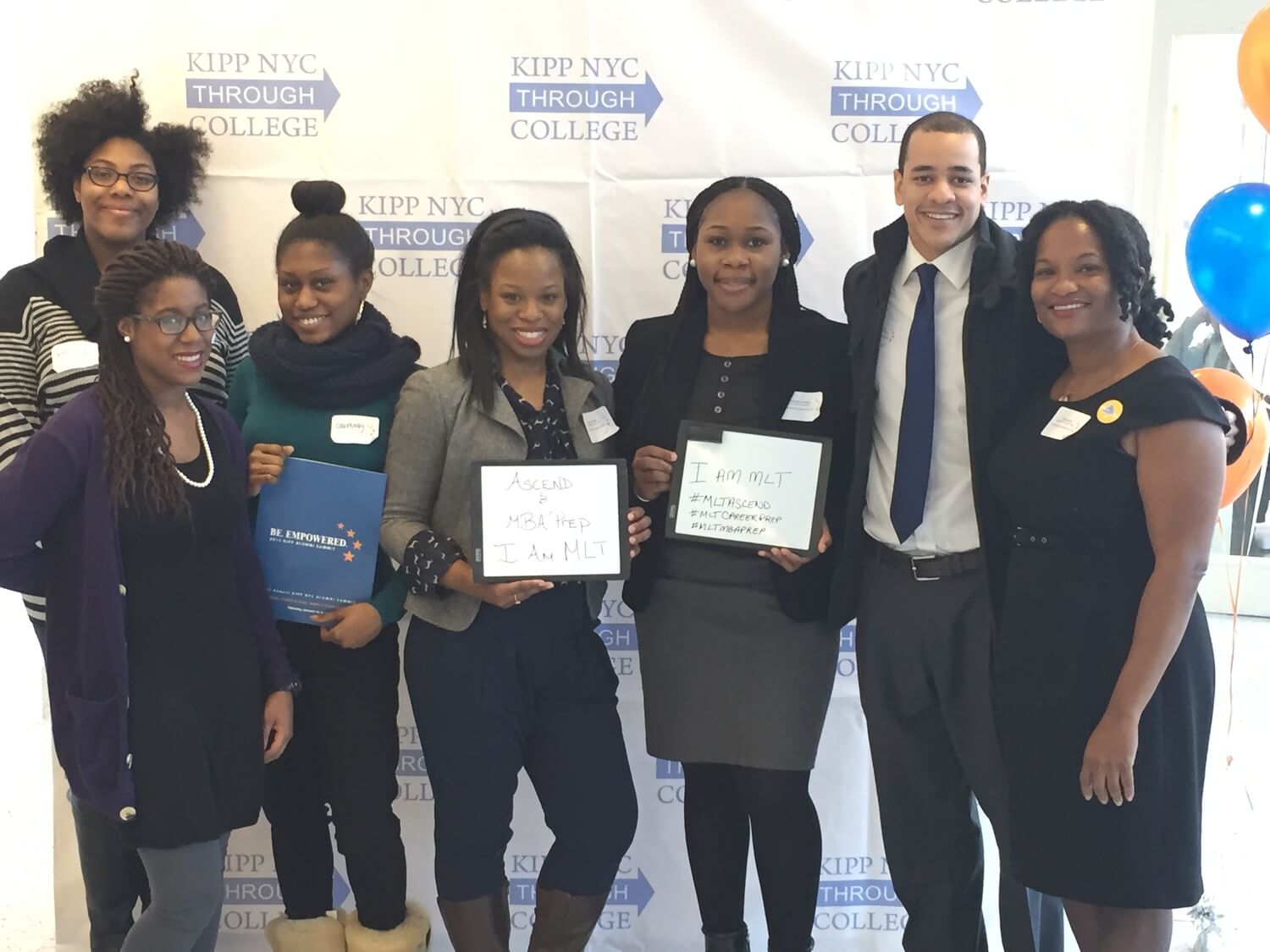 MLT works proudly in partnership with community organizations like KIPP that nominate first-year college students for the Ascend coaching program.  Thanks to the Citi Foundation, our community partners and dedicated Rising Leaders, the inaugural year for Ascend is proving successful, and we are already beginning preparations to welcome our second class in the fall.