Leadership Lessons Learned from Fatherhood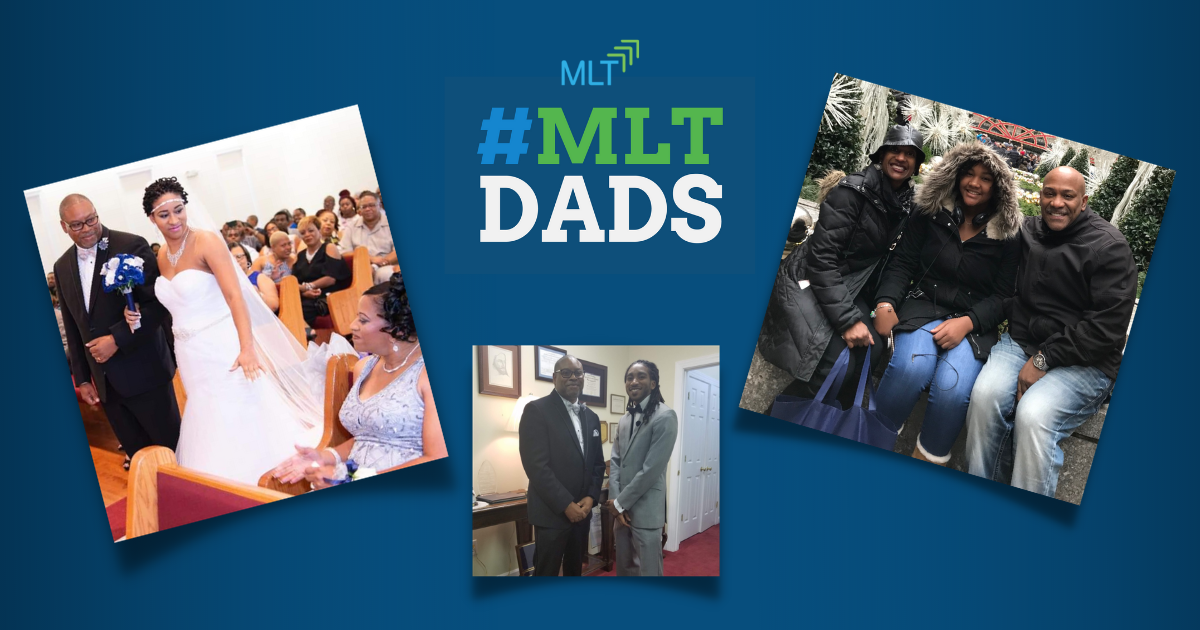 By: Day Rankin
Alan Smith and Lance Bennett are more than just two fierce MLT Coaches. The leadership and support they offer their Fellows is an extension of who they are at home—Dads. In celebration of Father's Day, we asked these two role models to reflect on fatherhood and how it impacts their leadership styles. 
Coach Alan Smith
Career Prep 
"Fatherhood is servant leadership in action. It is optimizing oneself to the highest level, while enjoying the journey!" 
Fatherhood has influenced and impacted my leadership skills in three ways. First, it taught me the importance of seeking first to understand then to be understood. Effective parenting requires strong empathetic listening and communication skills in order to gain the insights needed to lead our children and teams towards achieving their goals. 
Second, fatherhood has helped me discover the power of asking the right questions to gain buy-in on a shared vision. Questions provide clarity. One of the most important jobs as a father is to help our kids become clear on their purpose, gifts, values, and passions. As a leader, it's also vital that your team gain clarity and alignment on its vision, mission, and objectives. Thus, fatherhood has challenged me to become more effective at listening and questioning. 
Finally, fatherhood has taught me the importance of taking action towards that shared vision with joy, accountability, and a results orientation. I've learned that our children tend to take action and are more accountable when they are excited about their work and tasks. Children and adults tend to stretch themselves more towards achieving their goals when there's positive energy and a belief that they can and will overcome the challenges required to achieve their vision and goals. Fatherhood is a humbling experience that has shaped me to become a more positive leader and coach that achieves results with buy-in, clarity, and accountability. 
Coach Lance Bennett
MBA Prep
"I am blessed to have the responsibility to love and care for my two wonderful children. I'm just as blessed to work with hundreds—if not thousands—more young women and men to help shape their lives."
When I look for a parallel between fatherhood and how I show up as a leader, it's pretty easy to find a constant; and it's summed up in the word CARE. 
I certainly love my children and I tell them that each time we speak (even at 30 and 23 years old). With as much vigor and conviction, I also express how much I care about them. I care about what kind of person they become, their decisions, how they treat others, how they choose to make a living, and if it has purpose. As a father, I've coached, compromised, and done anything else I could to help my children be the kind of person they can be proud of. If they are proud of themselves, they will certainly make me proud! 
This same attitude shows up in my work. From leading diversity admissions at Wake Forest University and the Kellogg School of Management at Northwestern University to being an MBA Prep Coach at MLT, 'care' has always been the driving force in my leadership. I care about each individual I am blessed to have a relationship with. I care about who they become and hope my example helps in some small way. As with parenting, my support involves: being a thoughtful partner, showing tough love, and openly sharing knowledge—who and what I know that will help contribute to their goals, dreams, and overall success.