The Anatomy of a Great Career: How to Know a Company Is Right for You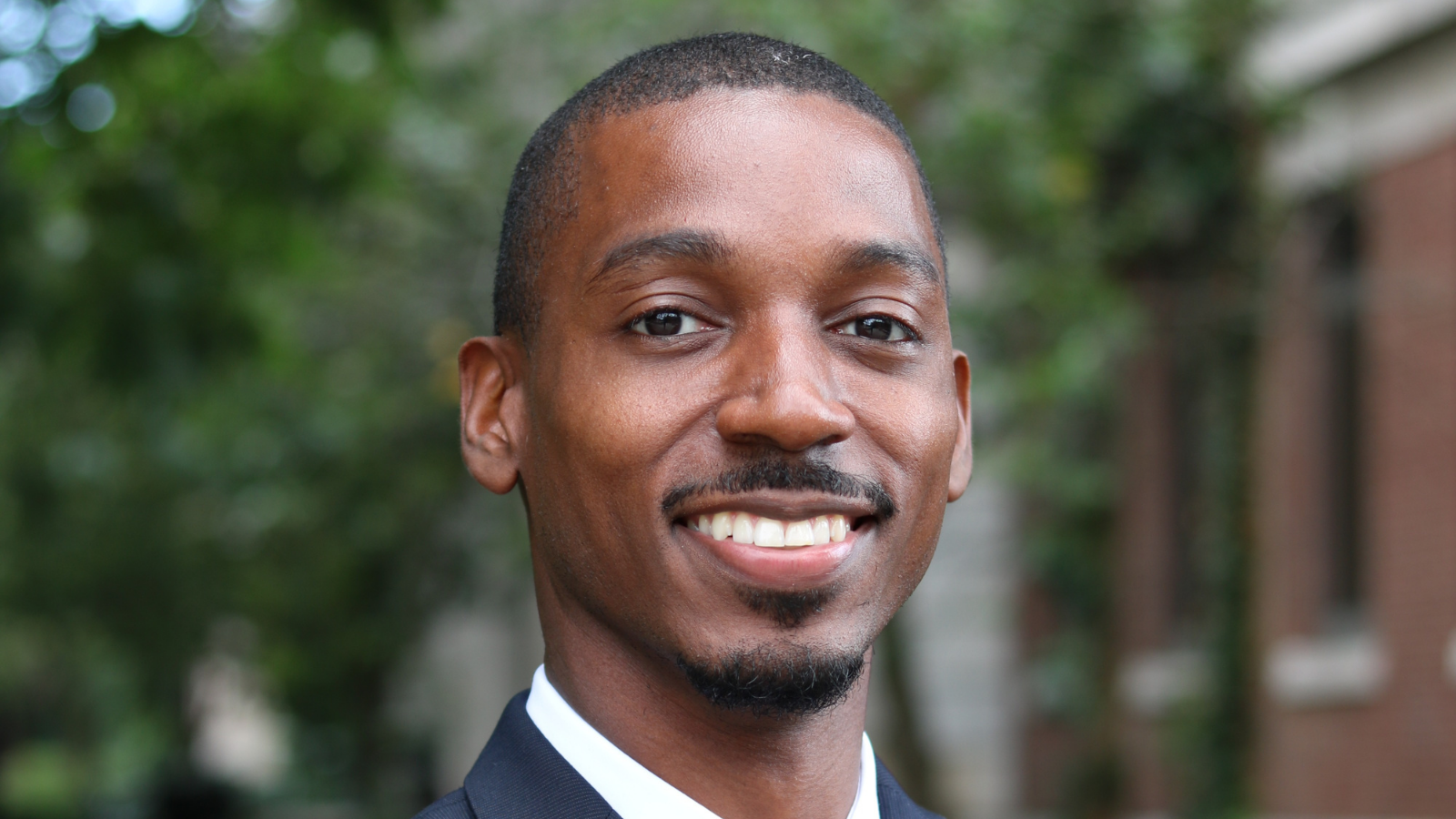 By: Day Rankin
What components make up a great career? In 2022, it is more than salary or the company's brand name alone that sells. Professionals are aware of their value, career needs, and wants, bringing a holistic mindset to the recruiting process.
Black, Latinx, and Native American professionals, in particular, are taking into account specific factors like inclusivity, company culture, leadership opportunities, lifestyle fit, and total wellbeing. 
MLT Alum Chey Savoy recently reflected on his decision-making process, after transitioning from a career in IT consulting to corporate finance. He offers words of wisdom to those who may be considering a career switch and seeking a new company or industry.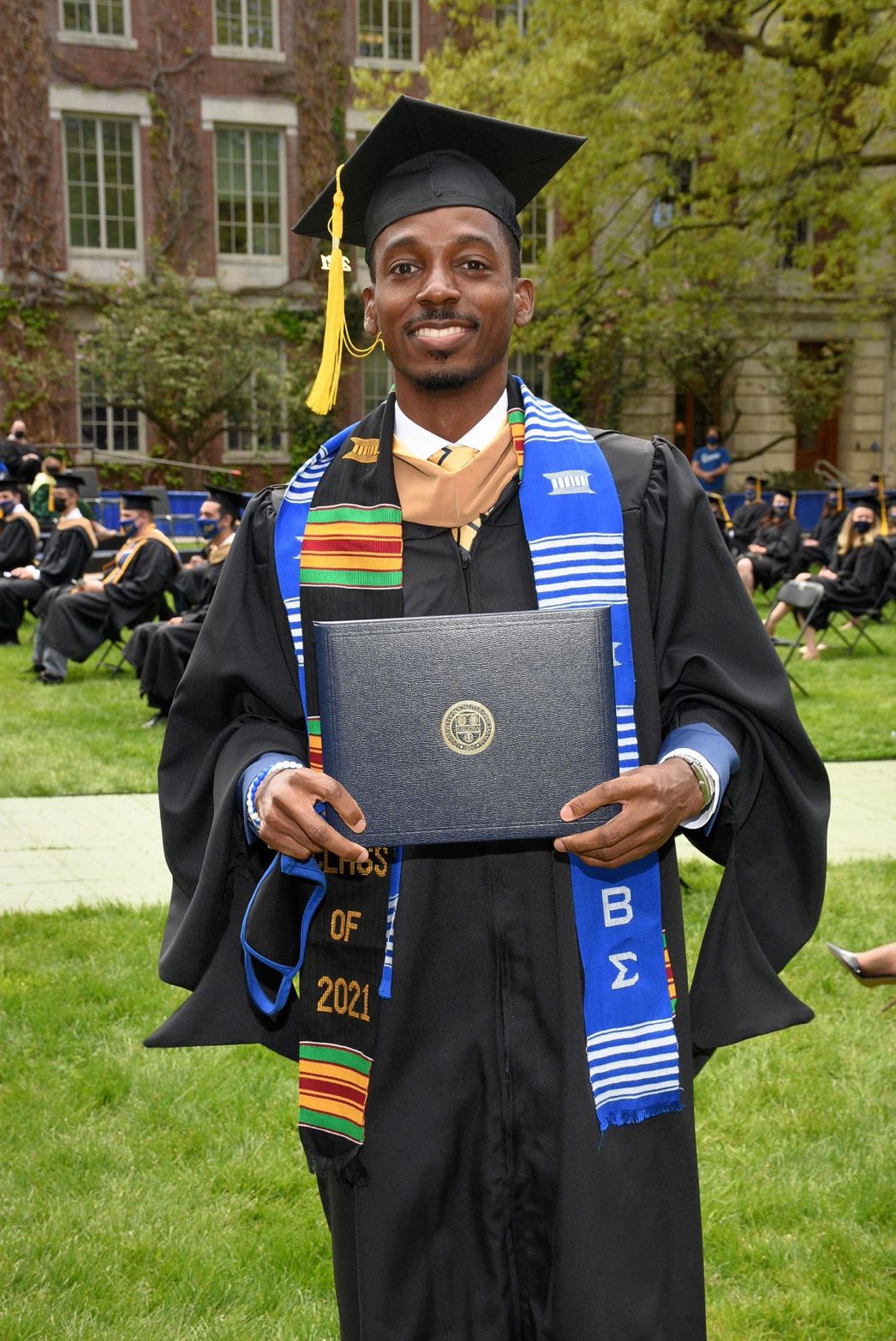 Chey entered MLT's MBA Professional Development (MBA PD) program with general thoughts about his future in Finance. He left with career clarity and a deeper sense of self. 
Coach Lauren Moses encouraged Chey to be introspective about his professional aspirations. The two had conversations about his story, passions, skills, and how they all worked together. Before stepping foot on campus at the University of Rochester-Simon Business School, Chey worked alongside a cohort of peers to craft his pitch and interact with a wide variety of companies.
By the end of the program, he says he was fortunate to have multiple job opportunities in front of him. Knowing each offer included a high-trajectory role in corporate finance, Chey went into the recruiting process seeking the answer to one question: "What separates one company from another?"
No matter where you are in your professional journey, these notes from Chey's search for a post-MBA career may also help you. Keep these five signs of a solid company in mind the next time you're looking for a great career that aligns with you and your "why."
MLT MBA PD Alum Chey Savoy's 5 Signs of a Strong Workplace
1. The company is invested in you and your career growth
At MBA PD's Core Skills seminar, Chey met with various companies, including his current employer, PepsiCo. He talked with finance associates at the company and got an inside look at the structure of its rotational program. 
One thing I learned about PepsiCo from the outside looking in–which I can, in hindsight, say that it rang true even more so now–was that the investment they put into you."
Where Black, Latinx, and Native American professionals often get stuck making lateral moves at work, PepsiCo ensured every move within their company would be a promotion. Each rotation came with new responsibilities. Knowing he would become a subject matter expert in every role with the company piqued Chey's interest. 
He says he has witnessed many factors that reinforce the fact that he made the right decision since going through his internship and joining the company full time.
2. The location meets your lifestyle wants and needs
A new career can bring on a new environment. In choosing PepsiCo, Chey had an opportunity to relocate from the east coast to Dallas, Texas.
He considered where he was in his personal journey before taking the position. At this stage, he wanted to live in a city that offered a slower pace, yet still met his lifestyle wants and needs. 
Dallas is different from what he was accustomed to as a DC native but lives up to Chey's expectations. With it being the fourth largest metropolitan area in the United States, he can easily maintain and enjoy his life outside of the office. 
Dallas has everything that I need. I'm a big sports guy, and they have all the major teams. I'm all about DC sports. So when the capitals and the football team came out and played, I went to go see them. When performing artists like Wale, who's a DC rapper, was out here, I went to go see him."
The environment can play a factor in one's success. In Chey's case, he is happy to avoid the day-to-day commotion of other metropolitan cities, yet still, live the big city life that he wants. 
3. You'll make an impact outside of your day-to-day role
In business school, Chey served as President of the Simon Black Student Alliance. The organization fueled his passion for creating safe spaces for Black people and leading the changes those students wanted to see on campus. He also educated non-Black students, staff, and faculty on Black culture, history, and needs for progress. The experience sticks with him and is his personal obligation to keep going.
It's our job to push the culture forward. I realized how much impact I could have being in that type of leadership role and that's something I've carried with me into my career." 
Chey hit the ground running at PepsiCo, where he found opportunities to create change outside of his day-to-day responsibilities. He attended events and supported the structure of diversity and inclusion initiatives. 
This led to earning a new leadership position in just seven months. By staying true to his passion, Chey now works directly with Mosaic, a Black employee resource group at PepsiCo. 
A lot of companies aren't where they need to be when it comes to diversity and inclusion and supporting Black communities both within and outside of the company. So I'm looking to have an impact there and also do what PepsiCo hired me for as a finance professional."
This element brings more ease and excitement to his career. Though he was hired to crunch numbers, he is passionate about bringing his life experiences into a corporate space and helping to improve working conditions for Black professionals.
4. You can be your authentic self while building new relationships
One of Chey's biggest career lessons to date is his realization that work ethic isn't the only key to success. Chey went into his MBA experience and post-MBA career being intentional about gaining intangible skills without self-compromise. 
As a Finance Associate Manager, Chey tries to bring his whole self to work, which can be a challenge for Black employees. 
We don't feel completely comfortable in a lot of spaces so we're not going to bring our whole self to work. But still, I'm able to be confident in who I am and what value I bring."
That confidence displays itself through his leadership and daily interactions with peers. Chey is mindful and thoughtfully swaps the term networking for relationship building. His focus is on creating genuine connections that are rooted in authenticity. 
I let [my peers] know 'This is me and this is what I do. It's helped me get ahead and it's going to help you and your team get ahead as well.' Looking at it that way, knowing the importance of the intangibles, of the soft skills and putting that forward is a key to success on top of everything else."
5. Your well-being is a priority
In reality, every new company or career path comes with highs and lows. Chey believes it's important to embrace the struggles and remain level-headed when the journey gets uncomfortable. He is also an advocate for total health and well-being and brings a sound approach to his professional journey. 
I don't stress over my career because looking at it, where I come from, things could be worse. I'm very blessed to have worked to be in the position I'm in. What's for you is going to be for you. So I don't stress myself if I misstep or something goes wrong. That's just the journey of it. Having that confidence and belief that I'm on the right path, knowing that if I just stay at it, then things will work out for the better—that's what keeps me from getting overwhelmed."
___
Gain insight and a competitive advantage as you level up your career when you apply for MLT's MBA Professional Development program.