Why I chose Simon Business School
Guest blogger Gavin Hall, MBA PD 2017, is a rising second-year MBA student at the Simon Business School at the University of Rochester. He is interning at Cognizant as a summer associate for CDB Digital Strategy. He is president of Simon Consulting Club and managing director of Simon Vision Consultants. Gavin explains how he decided that Simon was the school for him.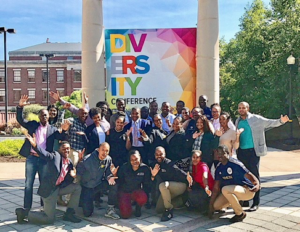 The familiar proverb "It takes a village to raise a child" has proved true throughout my early career. I like to think that the community around me created a nurturing environment that has guided me to the place I am now.
When I was assessing MBA programs, the culture and fit of the community became my main criteria in deciding where to apply. This was important to me not only because you engage with your classmates six to seven days a week for up to 10–12 hours some days, but also these individuals will be forever connected to you through the name of the institution on your résumé, for better or worse. I wanted to surround myself with people I could forge meaningful, lasting, and diverse relationships with in an environment that would allow me to be the best version of myself.
For this reason, Simon Business School at the University of Rochester was my first choice, and it has been the most rewarding experience I could have imagined. The diversity at Simon is unmatched: the school is among the top 10 US MBAs for diversity and top 15 US MBAs for women. However, numbers are nothing without context. Business school teaches us to become leaders in the management ranks, which will become increasingly diverse, and Simon has cultivated an environment to experience that paradigm shift now. The majority of the incoming members of the Simon Graduate Business Council are underrepresented minorities or international students (including the president, who originates from Ethiopia), and half are women. In addition, Simon's Consortium fellows hold numerous leadership positions throughout the school. This is vital because we are in the conversations that matter and that are igniting the change students want to see in faculty, staff, and alumni. Simon is not a place where you are Student No. 9,156; your voice is heard. For an African American kid from Brooklyn, the opportunity to engage with people from all walks of life in graduate school has been invaluable.
The minute I stepped on campus in Rochester, something about the program at Simon felt comfortable, like this is where I should be. This was the village that was going to raise me to the next level.